Love Drop is a micro-giving network of people who unite as a community to help one person or family a month. By subscribing to the team for as little as $1, we make it easy for our members to change lives in a fun and tangible way. Each month Love Drop delivers a unique combination of unexpected financial gifts, personal encouragement and the support of local and online communities. (In 2011 we gave out over $90,000 worth of goods and services!)
In the spring of 2010, Nate and J. Money were invited to a lunch meeting at Google headquarters by the fabulous Jenny Blake, and immediately realized that working together could help change some lives. They discussed their options for the rest of the year, and decided on building out the Love Drop project – happily launched on 1.1.11!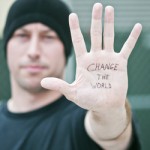 Nate St. Pierre – Founder
Nate has one goal in life: to help people change the world. He believes in it so much that he writes it on his palm every day to keep focused on the vision. Born and raised in Milwaukee, Wisconsin, with close ties to Chicago, he has worked for years utilizing the micro-giving concept to add the human element into the intersection of business and philanthropy. He strives to successfully bridge the gap between online and real-world relationships with each of his projects. You can check out his blog and personal portfolio at Nate St. Pierre, or follow him on Twitter at @NateStPierre.


J. Money – Founder
J. Money is on a mission to make personal finance cool. People think he's nuts, but you really don't have to be old and wrinkly to have a financial game plan! And part of that plan is allotting for giving back – something J. used to suck at. It's not that he didn't care, or believe in any of the charities; he just never felt a direct connection to the people receiving his dollars. This bothered him to no end, and is one of the main sources of inspiration behind Love Drop. To learn more about J. & his antics, check out his blog BudgetsAreSexy.com, or follow him on Twitter: @BudgetsAreSexy.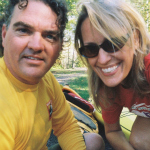 Dennis Hildebrand & Mary Montavon – Storytellers
Dennis and Mary run a marketing / communication agency together outside of Chicago. A great deal of their work is developing communication strategies for corporate ethics, social responsibility and cause marketing. Paying it forward is incredibly important to them, and it takes many forms for Dennis and Mary; from training inner-city students to run their first marathon, to mentoring families that are victims of domestic violence back to a safe and meaningful life or just helping out a local small business get up and running on the web. Digital storytelling is their passion. You can check them out here and here or follow them on Twitter at @dennishcg.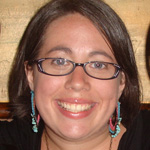 Leigh Morlock – Community Manager
Leigh's life changed in December of 2009 when she moved across the globe to live the dream in Siem Reap, Cambodia. Her dream? To start a sustainable business that would create jobs and spotlight the amazing talent of Cambodian weavers. Many unexpected obstacles along the way reinforced her deep belief in community -that we are all in this together- and instilled in her a passion for social business. She will soon be launching a new site to bust the myth of "Cannot, Impossible" by showing you how to live your own dreams. You can also follow her on Twitter at @tenaciousleigh.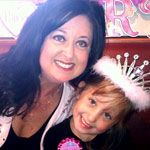 Dani Stone – Contributor
As a self-described, "writer of things," Dani is a Kansas native who does freelance work to keep her out of the dreaded Cubicle City. Dani and her husband, Doug, live by the adage, "to whom much is given, much is expected," after they nearly lost their daughter, Katie, to a rare brain disorder (Vein Of Galen Malformation). After 3 risky surgeries, Katie is cured and the family is committed to paying it forward. Dani is the founder of the first US-based website (VOGM Parents Alliance) committed to bringing parents together for support and information. Dani learned about Love Drop when her sister, Lucy, currently battling a rare blood disorder became a Love Drop recipient. Dani was inspired by the kindness her sister was shown and is excited to help the team pay it forward. You can follow her personal silliness here or on Twitter at @danimichelle.
We are merely the organizers of this project. The REAL team here is all 1,000+ members of Love Drop! It is our online community that powers everything, and we are blessed to be working side by side with them. Check out the pics from our recent Drops!